Protect yourself from scams
If you receive an email, text, or phone call requesting something strange or demanding large sums of money, SLOW DOWN. Do not rush to act. No legitimate agency will demand money (or payment of any kind) to maintain immigration status or prevent arrest.
A number of scams target international students and scholars in the US and have become more sophisticated and convincing recently. You may receive fraud attempts on the phone, through an email, or from a text.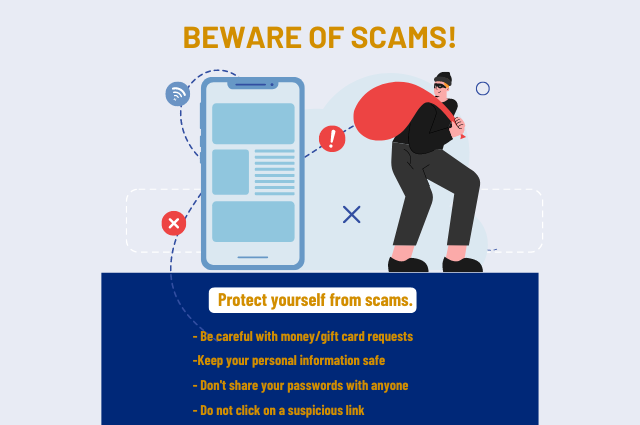 According to an important article about online scams in Emory News, the five most common scams are as follows:
Gift card scams
Impersonation of a government agency or law enforcement
Extortion scams
Job scams
Tech support scams

The Emory Police recommend looking out for the following clues in their fraud tips list:
Appeals for emergency assistance
Offers that are too good to be true
Threats to your academic standing or immigration status
Requests for personal information
Blackmail attempts