SEVIS I-901 Receipt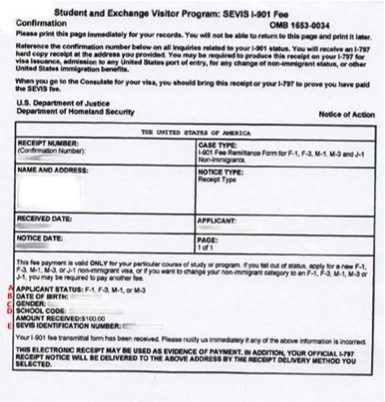 Sample I-901 receipt
J-1 scholars only
This document is issued to J-1 scholars by the Student and Exchange Visitor Program when they pay the SEVIS fee.
You will be asked to present this receipt at both your visa application interview and for admission through the port of entry.
When you receive the receipt, be sure to check that your personal information matches the information on your other documents.
Your receipt contains:
a. Non-immigrant visa status (J-1)
b. Date of birth
c. Gender
d. School code (Emory: P-1-00874)
e. SEVIS identification number