Getting My Emory I-20/DS-2019
Getting your Emory issued I-20 (eligibility document for F-1 students) or DS-2019 (eligibility document for J-1 students) is an important step for all incoming F-1 and J-1 students. Read on to learn how to request an Emory University I-20/DS-2019 if you are outside the US, currently at another US academic institution, or are in a different visa status. Be sure to check out our I-20/DS-2019 FAQs for more information!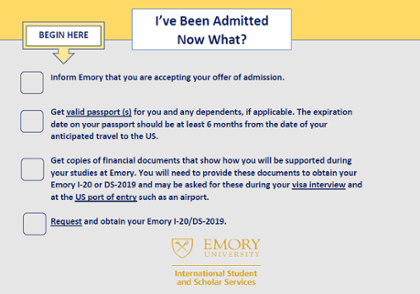 To download a printable PDF with hyperlinks, click here.