Facts & Figures
Emory is home to 2,649 international students and 790 international scholars from over 100 countries.*
The three leading nations of origin for both our students and scholars are China, South Korea, and India.
Emory College of Arts & Sciences, Laney Graduate School, the Rollins School of Public Health and Goizueta Business School host the largest numbers of international students.
90% of our international students are on an F-1 visa.
93% of our scholars carry J-1 or H-1B visas.
For more detailed information about faculty, student, and partner engagement abroad, explore the Emory University
Global Engagement Map
which provides data visualization for the international reach of Emory's faculty, student, and institutional impact and is maintained by the
Office of Global Strategy and Initiatives (GSI)
.

Student & Scholar data: 2021 IIE Open Doors report
*Numbers reflect the worldwide trend of decreased international students and scholars due to the COVID-19 pandemic.
Growth of Emory's international student community
Student data: Fall 2021 IIE Open Doors student report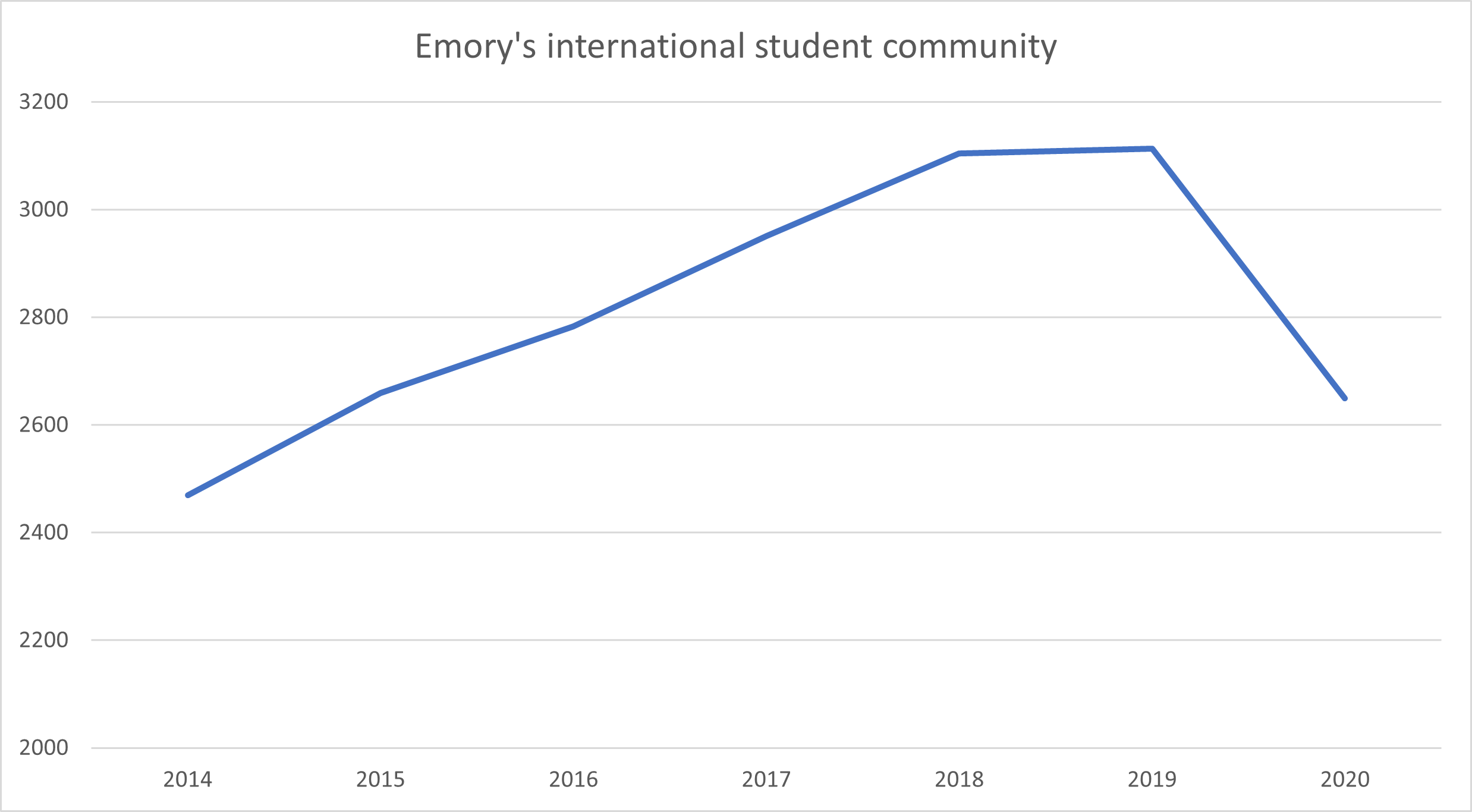 Enrollment data taken from Fall semester enrollment.
International Students Contribute Nearly $39 Billion to U.S. Economy
The spending by international students studying at US colleges and universities supported more than 455,000 jobs and contributed nearly $39 billion to the U.S. economy during the 2017–2018 academic year. Visit NAFSA's International Student Economic Value Tool to learn more about the contributions international students make to our state and district.